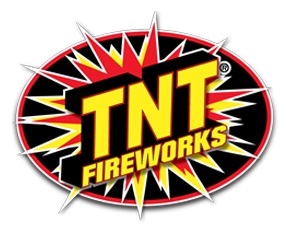 Firework Tent Largo Mall (Combined Registrations)
June 6th - July 8th, 2018
**PLEASE NOTE THIS EVENT IS FOR THE TRIBE STUDENT MINISTRY. IF YOU ARE NOT A PARENT OF A CURRENT TRIBE STUDENT, A TRIBE STUDENT OR A TRIBE LEADER PLEASE CONTACT PASTOR RYAN AT RYAN@ALM.TV BEFORE REGISTERING FOR A SHIFT*
The July 4th Firework Tent is the Tribe's largest and most successful fundraiser! This year we will be running two tents in hopes to earn around $10k. This registration is for the Largo Mall Location in front of Safeway. You may register for 2 shifts until June 20th. Starting June 21st you may register for an additional 2 shifts.
Student shifts will earn $60 per shift
Adult/Parent shifts will earn $60 per shift
Overnight is for Adults only and will earn $100 per shift.
During the shift you will be responsible for talking with customers, selling the fireworks, keeping the tent clean and protecting the cash box. Overnight shift workers will be sleep in a provided camper and will be responsible for selling fireworks, closing the tent at night, reporting the daily sales, protecting the cash box and keeping the product safe overnight.
Things to bring during your shift
1. a chair
2. water
3. food/snacks
Forward Conference
June 28th - July 1st, 2018
$150 - $250
Forward Conference is the nation's premier Youth Conference hosted by Jentezen Franklin and Free Chapel in Atlanta, GA. This year's line up includes Elevation Worship, Jesus Culture, Hillsong Young & Free, Sy Rogers, Jentezen Franklin and MORE!! visit http://forwardconference.org/ for more details.
WHO CAN ATTEND?
This trip is for students in 8th-12th grade. Parents, if you would like to be apart of the trip please contact Pastor Ryan for further details.
Cost: $250
The cost includes ticket, hotel, hotel breakfast, transportation and shirts during the conference. It does not include meals while traveling, food at the Arena or additional spending money. Budget for 7 fast food style meals.
Deposit: $65
Deposit must be placed by April 25st. Deposit is refundable ONLY if another student can be found to pay the deposit. Amount must be paid in full by June 6th.
Fundraisers:
Firework Tents during the July 4th Holiday
Students will have an opportunity to earn back part of the cost through our firework fundraiser immediately after we return from the conference. Once shifts are worked at the firework tent, students will be reimbursed on July 8th.
Tijuana Flats (Belcher & East Bay): April 23rd from 5p-8p. We will receive 20% of the proceeds. Only students at come out to the event will earn a portion of the proceeds. Contact Pastor Ryan with any questions.
VBX---AMPED LIVE FULLY ALIVE
July 23rd - July 27th, 2018
$0 - $15
Kids ages 3-5 and grades K-8 are sure to have an ELECTRIFYINGLY good time at this year's VBX! We aren't sure if that's a word but we DO know that we'll have an EXTREMELY awesome VBX learning about why God wants us to be OVERLOADED with CONFIDENCE.
He wants us to live our lives FULLY ALIVE because we can BELIEVE what He says is TRUE!
MEMORY VERSE: "I have come so that they may have life. I want them to have it in the fullest possible way." John 10:10
WHEN REGISTERING, SELECT THE GRADE THEY ARE ENTERING IN AUGUST, 2018.
Baptism
August 19th, 2018
Water baptism is an outward expression of what God has already done inside of us. It is a proclamation stating that we are no longer part of the world and are "dead to sin but alive to God". We are identifying with Christ's death, burial and resurrection (Rom. 6:1-14 and Acts 8:26-39).
Since baptism is an outward symbol of new life through repentance (a turning away from sin) and salvation in Christ, in order for your baptism application to be approved, you must be willing to affirm that you are not currently living in a state of perpetual sin, such as ongoing drug or alcohol abuse, cohabiting, engaging in premarital sex, living a homosexual lifestyle, etc.. (See Luke 3:7-8, Matthew 3:8, 2 Cor. 7:8 and Acts 3:19)
Every believer is commanded to be baptized in water as Christ was (Acts 2:38-41). If you have not yet been baptized in water since you believed and you want to, please fill out the form at the bottom of this page.
Read the story in the book of Acts about the Philippian jailer (Acts 16:25-34)
See how God requires nothing on our part to forgive us of our debts (sins) and opens the prison doors for us to go free. Also see how the jailer saw his need for salvation and note his response to the call to be saved.
Each candidate for water baptism must be old enough to understand and decide for themselves to be baptized.
Baptism will be held Wednesday nights. Our required baptism class will be at 6 PM in the conference room the Wednesday the night of baptism. Please bring a towel and the clothes you plan to be baptized in when you arrive at the Church on the day of your baptism. Please be discreet in your attire. No dresses, skirts, swimsuits or white clothing.
Being baptized in water is a very special opportunity for you to share your testimony with your friends and relatives, so we want to encourage you to invite them to the water baptism service.
For further information, please contact the Church at (727)210-5433.
Beach Baptism
August 19th, 2018